The free eBook Developer's Guide to Microsoft Azure Second Edition is available!
The book was written by Michael Crump and Barry Luijbregts, The introduction starts with "why cloud" and covers app development, Azure services and ends with the Azure Marketplace. And it's free! Get more information at the Azure blog at Free eBook – The Developer's Guide to Microsoft Azure now available or download it directly from aka.ms/azuredevebook.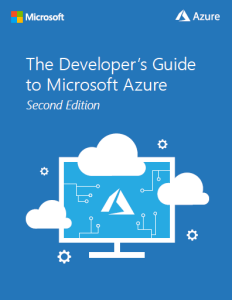 There's a lot of current and useful information in that book and many hyperlinks to specific topics in the web. Thanks to the authors and to Microsoft for providing this free eBook.